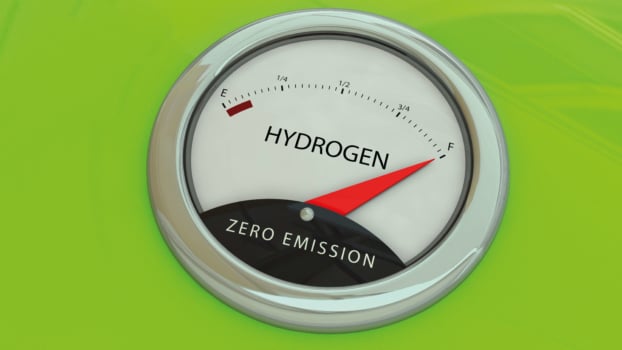 Aiming to become the leading organisation for the hydrogen industry in the Asia Pacific region, the Asia-Pacific Hydrogen Association (APAC Hydrogen Association) has been officially launched today.
Formed by several industry executives from the renewable energy sector in Asia, the Singapore-based association will coordinate international policy, communications, research and analysis, and will provide services to support members' requirements and needs to help their development.
"Our mission is to establish and promote the use of hydrogen in the regional economies power as a solution to the region's rapidly growing energy demand and environmental challenges, providing meaningful benefits to the region as a whole," said Edgare Kerkwijk, one of the founders of the association.
The association has already received strong support from several leading stakeholders in the hydrogen industry and has welcomed several senior executives on its advisory board.
"KBR Consulting are delighted to be involved in the establishment of the APAC Hydrogen Association, supporting the energy transition market across the region," Andrew Bedford, one of the Board Members of the association and Director at KBR Consulting, said.
KBR Consulting is advising governments and industry players on their hydrogen strategy.
"Working together and sharing our knowledge about low carbon energy production, including advisory consulting to national governments, KBR can contribute and advocate to deliver a cleaner and brighter future," Bedford continued.
Several activities are being planned in the coming year. In addition to quarterly membership gatherings and industry-specific seminars, the association will organise the first annual Asia Hydrogen Energy Conference during the Singapore International Energy Week in October 2020.
"We are excited to provide an exciting program with year-round activities for our members which will be organised throughout the Asia Pacific," Lidya Kamal, Business Manager of the association, said.
"The highlight will be the Asia-Pacific Hydrogen Energy Conference which will be the first large scale regional event for the hydrogen industry."
Posted on